Regular price
$220.00 CAD
Regular price
Sale price
$220.00 CAD
Unit price
per
Sale
Sold out
View full details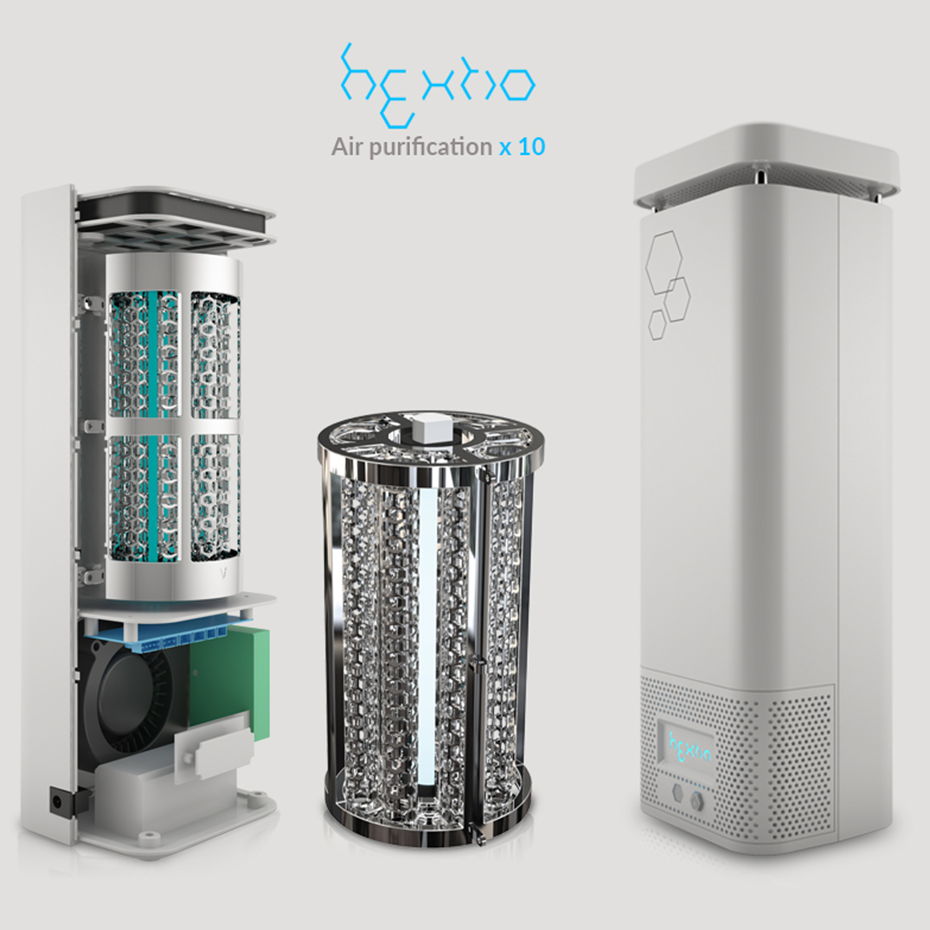 Hextio destroys airborne viruses by up to 99.9999%1
Intake

Hextio draws air in through its front intake, which serves as a pre-filter to prevent larger particulates from circulating in the air.

Decontamination

Hextio's mini UV-C Reactor Chamber provides exceptional active air decontamination performance.

Filtration

The unique hybrid filter combines both particulate and carbon filters to trap fine particles and remove toxic gases and VOCs.

Delivery

Hextio's airflow guide directs air in a single, laminar direction where it can be directly breathed in from your desk or counter.
Hextio VirusKiller ™ The New Standard Of Clean Air
99.9999% Single pass air disinfectionDesktops, Cubicles, Counters, Bedrooms

Hextio destroys airborne viruses by up to 99.9999%1

Hextio uses the same advanced technology found in Radic8 VK devices for high-quality air filtration and purification, combined with state-of-the-art active air decontamination.

Hextio brings consumers the highest certified clean air technology in the world, Viruskiller™, in a small and affordable package.

The days when dust was the biggest problem in our indoor air quality are long gone. Nowadays, problems are bigger, particles are smaller and the results are deadlier. The market needs more than a box with fan and filters. It needs cutting edge technology.

Hextio kills respiratory viruses and:

It prevents airborne contamination so that infectious diseases don't spread from one person to another.

It removes contaminants from the air so that allergens and viruses don't drift into your home.

It helps control allergies and asthma so that your immune system develops a stronger response to viruses and contamination.