Regular price
$370.00 CAD
Regular price
Sale price
$370.00 CAD
Unit price
per
Sale
Sold out
Replacement filter for the Austin Air HealthMate Air Purifier (HM400) - Standard Size Unit.
The Austin Air HealthMate Filter is the best overall protection filter from the Austin Air Filter family.
The Austin Air HealthMate HM400 Filter is constructed using a true medical High Efficiency Particulate Arresting (HEPA) filter surrounded by a carbon/zeolite mixture capable of removing the tiniest of particles and absorbing odors and gases. The Austin Air HealthMate HM400 Filter uses the HEPA to remove up to 99.97 percent of all particles down to 0.3 microns in size and 95 percent down to .1 micron.
All replacement filter cartridges will also come with a replacement pre-filter.
View full details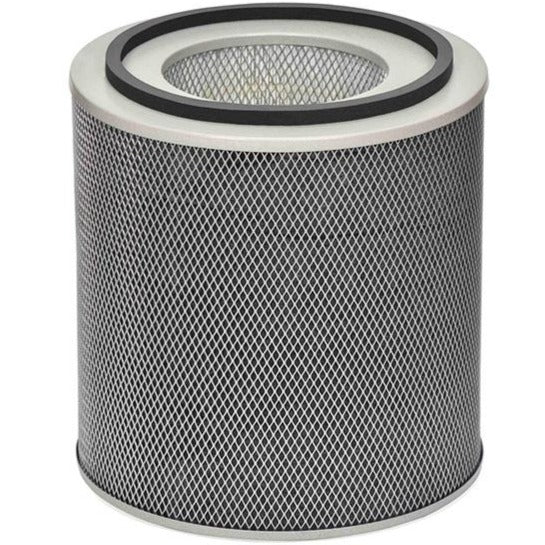 Aranet4 takes CO2 monitoring to the next level of portability, usability, and utility.

Understand your risk. Take it everywhere: home, school, gym, office, transit, air travel.

The lower the CO2, the less risk of exposure to rebreathed air.

Aranet4 shows CO₂ measurements directly on its e-ink screen with a corresponding color indicator and configurable sound alarms.

Aranet4 uses the most precise Nondispersive infrared (NDIR) sensor technology for accurate CO₂ measurements. It has a super-efficient e-ink display that extends its battery life up to 2 years (2xAA).

Aranet4 device is Bluetooth compatible, using your iOS or Android device.

Outdoor air is ~420 ppm CO2. Unoccupied indoor spaces may be higher due to combustion sources such as gas appliances, candles and fireplaces. 

For occupied spaces, each increase of 400ppm above unoccupied = 1% rebreathed air. 

Cognitive function impairment increases above 1000ppm and is pronounced over 1400 ppm.1 

1 Allen, Joseph G., Piers MacNaughton, Usha Satish, Suresh Santanam, Jose Vallarino, and John D. Spengler. 2015. "Associations of Cognitive Function Scores with Carbon Dioxide, Ventilation, and Volatile Organic Compound Exposures in Office Workers: A Controlled Exposure Study of Green and Conventional Office Environments." Environmental Health Perspectives 124 (6): 805-812. doi:10.1289/ehp.1510037. 
How Aranet4 Helps to Prevent the Spread of the Virus